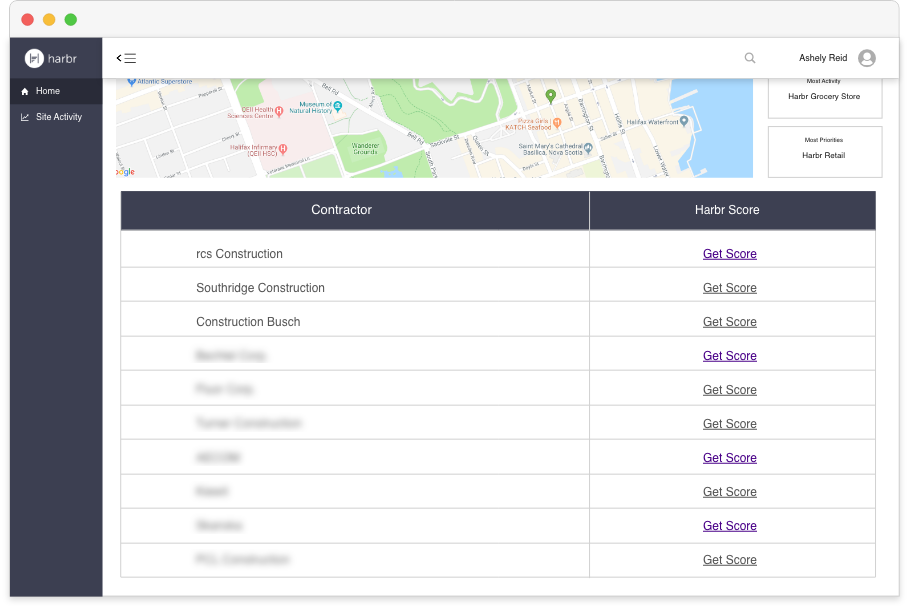 Become a Leader On Site
Harbr Score is an evaluation based on real data so that Owners and property developers can become more data-driven. It's a calculation based on the ability to execute and cooperate through work management.

Over 1000 contractors are on Harbr. Owners and property developers across North America use Harbr to find their next project partner, and having up-to-date information makes your company more discoverable to Owners who are actively searching for companies like yours.

It's an easy, effective way to showcase your capabilities, share your success and make your company stand out.
What does HARBR CERTIFIED mean?
Your field crews work with the Harbr App to secure a solid audit trail and drive your real-time work management schedule. Being HARBR CERTIFIED means your field crews are committed to excellence in collaboration, cooperation, and execution.

The Harbr Success Team works with you to make training simple and effective. With unlimited support for your entire project team we ensure every single person can be as successful as possible. We handle all of the heavy lifting to keep you moving.