Harbr Launches New & Improved Mobile App!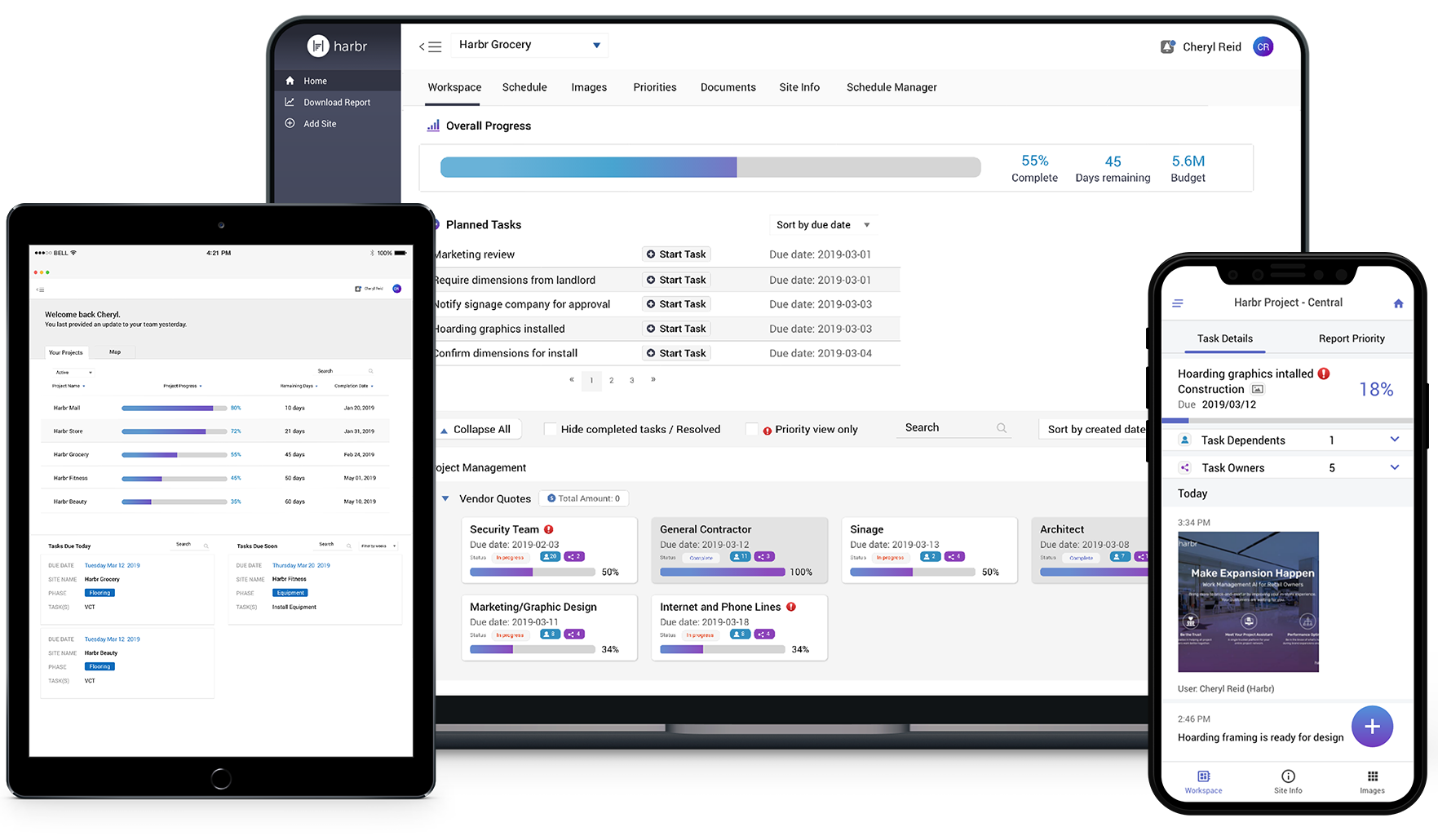 Out with the old; in with the new! We are so excited to announce Harbr has a new and improved mobile app! With this new app, we help all project partners (both internal and external) work better together with improved workflow, providing an enhanced vessel for communication and collaboration across all of your projects.
For those not familiar with Harbr, we are a work management AI for retail owners. Through our software's automation we get the right information to the right people at the right time. Real-time work management means that milestones get hit with more certainty, which means that budgets and progress draws are executed with more certainty, which then means that cashflow can be predicted with more certainty. It's all about managing the bank!
We get retail is unique and expanding or refreshing your stores isn't easy. With Harbr's mobile app you can stay in the know of what's happening during brand expansions and refreshes. A typical retail expansion touches hundreds of individual contractors, vendors and suppliers, to name just a few of your project partners. We help make the coordination of your project network simple.
Instead of you and your partners chasing information, Harbr partners uphold a commitment to communication, collaboration, planning and decision making to ensure your expansions are worry-free. Think of Harbr as your project assistant to coordinate your projects; automatically there for you day and night, twenty-four seven. At Harbr we make expansion happen by bringing your customer's expectations to life.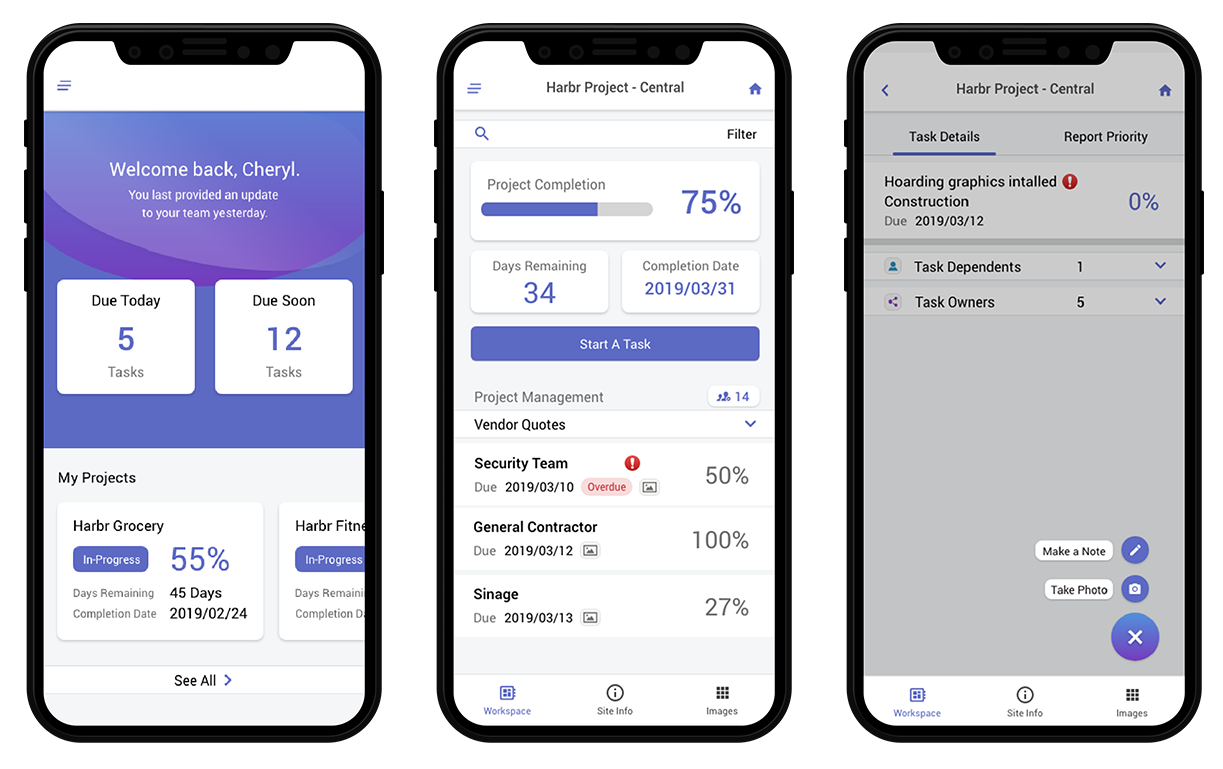 KEY FEATURES:
A SINGLE TRUSTED PLATFORM FOR YOUR ENTIRE PROJECT NETWORK
Connect and communicate with internal and external project partners
Site to office resolutions
Real-time notifications
Automatic email notifications
Team list accessibility
Voice-to-text
TRACK PROGRESS IN SECONDS
Customized field training
Customized project details
Priority tracking
INSTANT PROJECT VISIBILITY
Percentage of project completion
Exception management
Project analytics
Project map
CONTROL AND SHARE DOCUMENTS WITH EASE
Documents Drive
Photos & photo management
Secure audit trail
TASK ACTIVITY AT OUR FINGERTIPS
Task assignment
Automated task details
Standardized reports
HARBR MOBILE + WEB PLATFORM WORK TOGETHER
All updates made in Harbr's mobile app will automatically be captured in Harbr's web platform.
Work and collaborate with your whole team by moving freely between your preferred device.
UNLIMITED USERS. UNLIMITED PROJECTS. UNLIMITED STORAGE.
No additional license required for project partners
Experts in user experience and onboarding
VIP support
WHAT'S NEW:
My project view
Budgeting product
Updated homeview
View tasks due today and due soon
Project filter & search
Visibility into project owners and dependents
*Team list
*New gallery
Redesign experience
For a list of FAQs regarding the old Harbr app vs. the new Harbr app, click here.
Enjoy!
Team Harbr
---

Also published on Medium.
---
Also published on Medium.