About Us
Harbr is a software-as-a-service work management AI for retail owners. With diversity ingrained in our DNA to foster creativity and innovation, our mission is to make it as simple as possible for retailers to build anywhere at scale while maintaining complete control of their brand.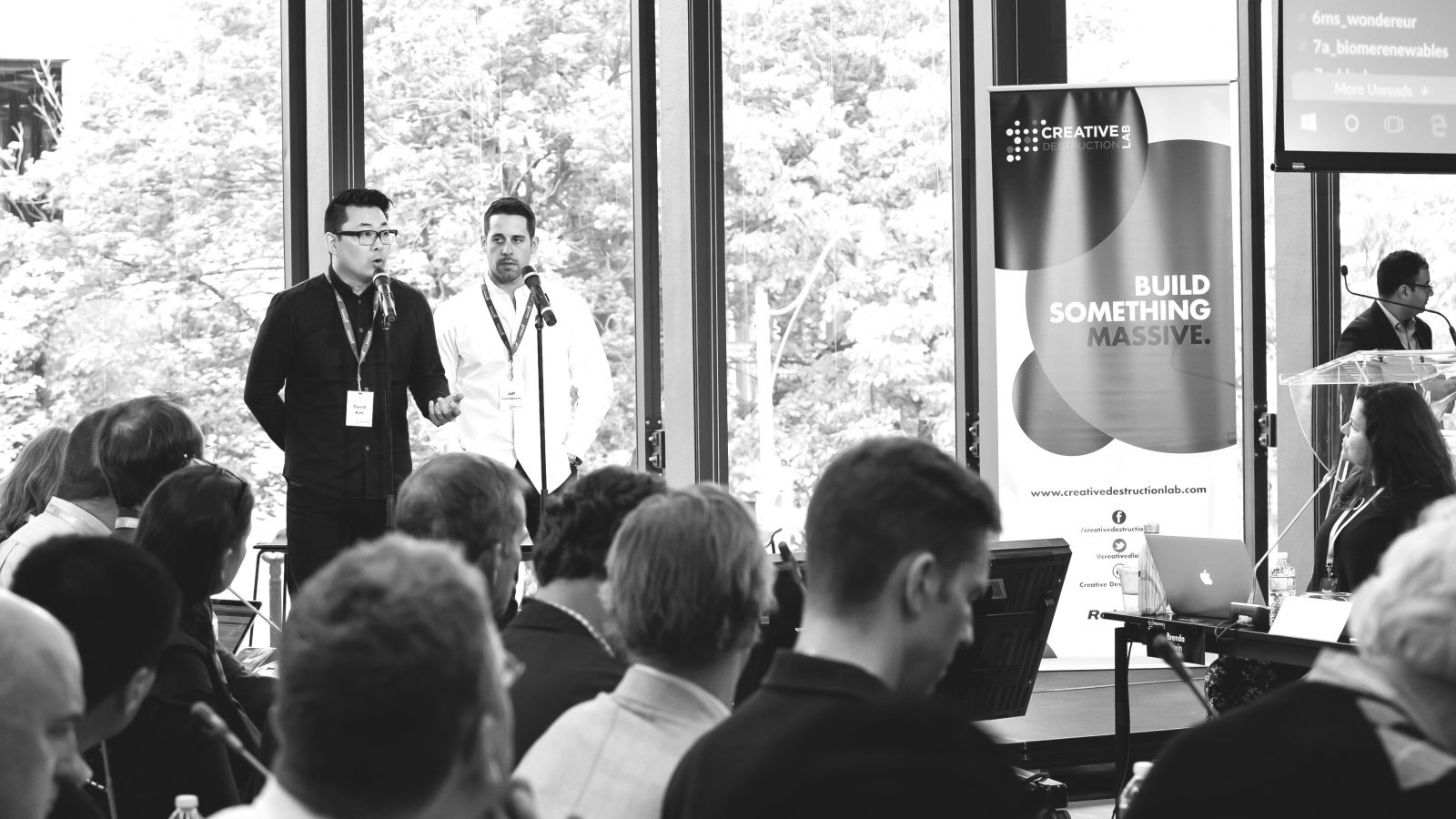 Our Story
Harbr's leadership blends commercial real-estate, commercial construction and software-as-a-service industry experience to stay ahead of the curve in the ever-changing world of brick-and-mortar retail. We are a proud Nova Scotia based company determined to create industry re-defining and world-renowned products. In February 2019, Harbr was recognized as one of the Top 10 Construction Technology Solution Providers for 2019 by CIO Applications, a Silicon-Valley based technology magazine. Being amongst this prestigious group of construction innovators is tremendous recognition of the progress Harbr is making towards our mission. Harbr is part of the Volta Labs startup community and seeks to expand and contribute meaningfully to the entire retail, construction and technology ecosystems.
Our Investors
George Armoyan
George Armoyan is President of Geosam Capital Inc. and Executive Chairman of Clarke Inc. An entrepreneur with extensive experience in merger...
Donald E. Clow
President and Chief Executive Officer, Donald E. Clow, FCA, has guided and shaped Crombie REIT into the company that it is today. Prior to j...
Wade Dawe
Wade Dawe is an accomplished entrepreneur, financier, and investor based in Halifax, Nova Scotia. During his career, he has completed deals ...
Mark Dobbin
Mark Dobbin is the Founder and President of Killick Capital Inc. From 1998 to 2003, he was the Chairman and CEO of Vector Aerospace Corporat...
Joe Fiander
Joe is Vice President of Real Estate & Development at Sobeys. He has worked for Sobeys since 1978 in a variety of roles including: Operation...
Dan Flaminio
Traugott Building Contractors is among Canada's leading names in commercial centre construction. Founded in 1964 and with offices in Ontario...
Innovacorp
Innovacorp is Nova Scotia's early stage venture capital organization. It works to find, fund and foster innovative Nova Scotia start-ups tha...
Victor Kielbratowski
Victor is President at Kiel Developments. Kiel Developments Limited is a Halifax, N.S. based development company. Incorporated in 1977 the c...
Jevon MacDonald
Jevon MacDonald has spent the last decade building high technology businesses. Most recently, he was senior partner at Dachis Group, an Aust...
Panache Ventures
Panache Ventures is aiming to be the most active and best performing Canadian seed stage venture capital fund. Panache is led by a team of e...
John Risley
Risley is President of Clearwater Fine Foods Incorporated, a diversified holding company operating internationally. Its primary assets are a...
Frank C. Sobey
Frank C. Sobey is Chairman of Crombie REIT. Mr. Sobey was Vice President, Real Estate of Empire Company Limited until his retirement in June...
Josef (Jim) Spatz
Jim Spatz is the Chairman and CEO of Southwest Properties Limited, one of Atlantic Canada's leading real estate developers. Southwest owns, ...
Gavin Uhma
Gavin is Co-founder of Dropout Labs and formerly Co-founder of GoInstant (acquired by Salesforce.com in 2012). Gavin is a proponent of techn...
Associations